About Us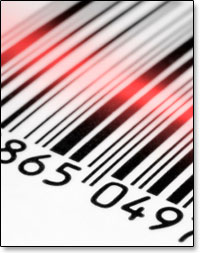 Since 1993, Barcode Technologies and Services has been a leader in providing reliable, cost-efficient barcode and label-making products and services. Our broad business experience—including engineering, manufacturing and operations, quality assurance, human resources and sales and marketing—enables us to lend a unique perspective to our customer's label-making and barcode technology issues.
Customer satisfaction is our primary concern. It is what drives our organization and staff to deliver superior service—to respond quickly to customers' issues, assess their individual needs and recommend the most effective and economical solutions. Our ultimate goal is to alleviate for our customers the burden of managing the label-making operation, while at the same time saving them time and money.
BTS delivers its customers the best total value, with savings on combined services and products that far outweigh the savings associated with a low-cost supplies provider. In addition to the immediate savings our customers receive on supplies, they reap the additional rewards of essential maintenance, training and consulting services priced well below the industry average.
With BTS, customers are never stuck with a purchase that doesn't deliver on its promise. Every BTS product and service is backed by a no-questions-asked, money-back guarantee. If our customers aren't satisfied, neither are we.